---
patreon
I am Regards Coupables, an illustrator from Paris, France. I draw erotic art everyday of my life.

My work is popular all over social media (Tumblr, Facebook, Twitter and Instagram), where a 450.000 fans strong community supports me.

My art describes the emotional closeness and sexual intimacybetween lovers, with the Woman at the its center.

My work has already reached a millions of people and has been published around the world (Juxtapoz Magazine, WAD Mag, Konbini, Nakid Magazine, Tsugi, CimerParis, Culturainquieta...).


CENSORSHIP🔞
In august 2016, my first instagram account was deleted by Instagram. I brutally lost contact with my 60.000 followers and couldn't reach them anymore because apparently some of my illustrations didn't comply with the Instagram Community Guidelines. 

This was a harsh realisation, and, sadly, I understood I had to censor my own art to exists on this platform.

I started all over again and in less than a year, my new instagram account reached 400K followers. But I still feel frustrated because I can't draw all the things I want. And this is where Patron comes in:

Patreon can be a way to express myself freely, and directly connect with my community! It's time to make our own space and way of expression, where I could be free to share my art and explore without the fear of suffering sudden censorship.

WHAT WILL THIS PATREON HELP ME ACHIEVE?✏️
Patreon will have a real impact on my life. It will let me spend more time working on my illustrations. And, in addition to my daily post on Instagram, I will work on other ways to express myself. I will explore new medias such as Painting on canvas, Neon lights, Animated GIF, Animated music videos, and even Short films. 

I will be able to create more ambitious art, and more frequently.

Acrylic on canvas




GIF example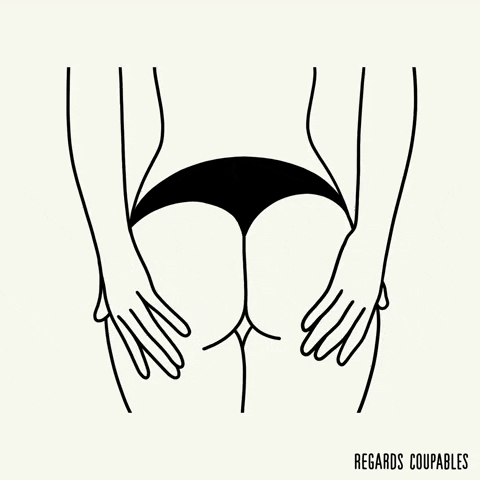 Music Videos examples





WHAT WILL YOU DO WITH MY MONEY?🎁
Here are a the things the money would be used for : 
Dedicating more time to Regards Coupables

 

- simply put, the less I have to worry about paying the bills, the more time I can spend on creating art.
A new graphic tablet

 

- upgrading my current set will le met work faster and in better conditions.
Pens & brushes, canvas, paint

 

- I'm exploring new medias like painting, and will need a new set of professional tools.
Produce & ship your Patreon-exclusive goodies

 

- to make sure they are of the best quality.

All these things will bolster up my work to the next level, whilst keeping the Regards Coupables charm that you have come to know over the year.

In exchange of your support, differents rewards will be available : 


Access to patron-only content (like exclusive illustrations shared on Patreon only)
Behind-the-scene info on my upcoming projects
Connect with other patrons
A reusable discount code at the Regards Coupables store
Postcards printed in Paris by RisoPresto
Patreon-exclusive Regards Coupables T-shirts (shipped every month)
Custom digital drawings
Original art signed by the artist

WHAT IS YOUR GENERAL PLAN?✨
In the immediate short term, I'm going to get back telling sensual stories through my illustrations as frequently as I can.
In the long term, I've got many things I want to make :
Big canvas paintings
Embroidery
Neon lights design
Short animation
Film making

FINAL THOUGHTS💌
I'm incredibly excited to be embarking on this next journey and thrilled that if you're reading this, you're thinking about coming on this journey along with me.

In whatever capacity you're able to support me, I want to say thank you. Donating to the Patreon, buying merchandise, or just watching and following what I do - together we are keeping creative storytelling alive, and that makes me incredibly happy.

NOW LET'S MAKE EROTIC ART♥️